The weeks are flying by at the moment, it seems like only yesterday that I did last week's Friday's Letters.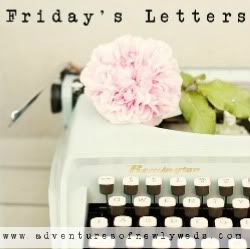 Dear November, I'm so glad you are now over - I finally don't need to see moustaches everywhere I turn.
Dear 2011, Only one month left - make it a good one!
Dear Covent Garden, Your Christmas decorations are beautiful, thank you for cheering me up this week. You also have the nicest coffee shops in London
Dear Library, We are going to being see a lot of each other this coming week - please be kind to me.
Hope you have all had a lovely week.